PREVIEW: Nicole by OPI LIMITED EDITION Gumdrops Collection
"Sugar" Coated Nails!
Nicole by OPI Announces NEW Limited Edition Gumdrops Nail Lacquers
Nicole by OPI launches Gumdrops – six new limited edition matte texture shades designed to give nails a mouthwatering manicure.  With a "sugar-like" finish that lightly shimmers with fine glitter particles, Gumdrops features brilliant candy colored hues.
"These shades are sure to satisfy any sweet tooth," explains Suzi Weiss-Fischmann, Nicole by OPI Co-Founder & Artistic Director.  "By combining groundbreaking texture technology with some of the hottest trends including matte and shimmer finishes, Nicole by OPI has created a new line of lacquers for cutting-edge manicures.  Worn without top coat, Gumdrops lacquers dry to a textured matte finish to give nails a "sugar" coated appearance.
Gumdrops shades include:
I Lilac Gumdrops But I love this sugar-frosted lavender.
My Cherry Amour You're the one magenta I adore.
Candy is Dandy This sweet pink is my favorite guilt-free treat.
Cinna-man of My Dreams I dream in shades of this warm spice pink.
Blue-Berry Sweet on You I'll be true to this berry blue hue.
A-Nise Treat This shimmery licorice is everyone's favorite.
Nicole by OPI Gumdrops nail lacquers should always be worn without top coat to achieve the unique textured matte finish.
Nicole by OPI formulas are long-lasting, fast-drying, and salon-quality.  This limited edition collection will be available beginning May 2013 for $7.99 each at retailers including select Walmart (May 2013), CVS (June 2013), Rite Aid, Kmart, Kroger, Ulta, H-E-B, and Duane Reade locations (August 2013), In Canada, these shades will be available for $10.99 each at Shoppers Drug Mart, Walmart Canada (July 2013), Jean Coutu, Loblaw, and London Drug (August 2013).
For more information, visit nicolebyopi.com. Follow Nicole by OPI on Twitter @NicoleByOPI and become a Facebook fan!
GIVEAWAY: $1000 Shopping Spree at dfi Aging 
Good morning, sunshines!
I have recently learned about a brand new skincare line called dfi Aging. Scientifically formulated by a world-renowned surgeon, who's worked with celebrity and royal clientele worldwide, dfi Aging represents a breakthrough in anti-aging skincare. To celebrate the new launch, they are giving away $1000 in product to one lucky fan.
What do you have to do? Just enter in the Rafflecopter widget below!
Good luck! :)
REVIEW: Milani Ultrafine Liquid Eyeliner
(Press samples provided for review.)
Ahoy there! Today I am showing you Milani's Ultrafine liquid eyeliners in five different shades. I will show you to swatches on my arm, rather than my eyes because I haven't figured out how to adjust the lighting against my face just yet and I want to be able to show you the true colors of these eyeliners.
But first, let's talk about the brush.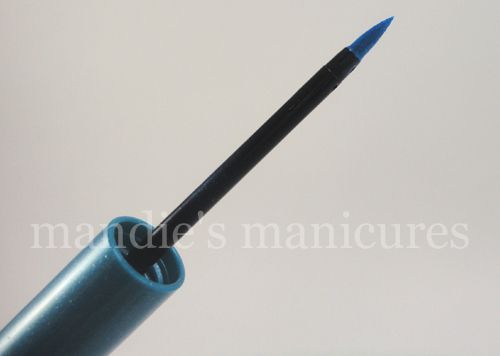 The wand has a pointed felt tip which allows for precise application. You can use the tip to draw thin lines or you can apply a bit more pressure and let the larger end of the tip help you draw thicker lines.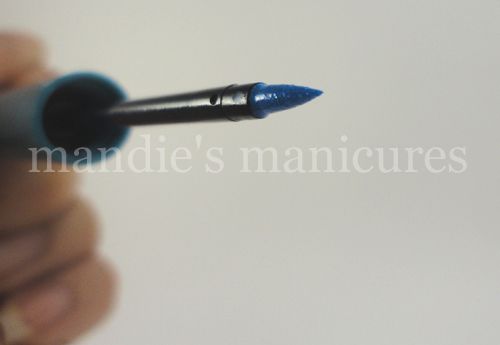 This felt tip is extremely helpful for a beginner because unlike a brush tip, the felt does not change shape as it glides against your skin, thus allowing for straight, crisp lines since you have better control. If you don't have a steady hand, I advise for you to practice with these eyeliners!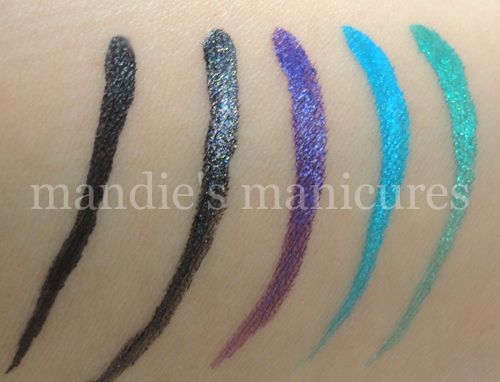 Picture above from left to right: Black Vinyl, Black Gems, Prismatic Purple, Sparkling Turquoise, and Emerald Glisten
Black Vinyl is a basic black liquid eyeliner. The formula is highly pigmented, so you wouldn't need to draw the line on more than once. 
Black Gems is another black liquid eyeliner but with 'gems' laced in. That is, there are various colors of sparkles. It adds a very intense and bold touch to make your eyes pop!
Prismatic Purple is a gorgeous violet liquid eyeliner with a navy blue shimmer. 
Sparkling Turquoise is a sparkling, metallic turquoise. This is perfect for the springtime.
Emerald Glisten is a must-have! Emerald is the color of the year, so you'll definitely want to give this a go. It's beautiful and glistens in the sun.
All five of these eyeliners are waterproof and smudge-proof, which is a big plus in my book because I tend to rub my eyes throughout the day (bad habit, I know). Since they are waterproof, you need to use an oil-base makeup remover to take them off. The nice thing is that with remover, they will come off with ease and will not smear around your face (so no raccoon eyes!).
These eyeliners are available at CVS, Target, Walgreens, Walmart, and Kmart for $7.49 each. You can also find them on the Milani website (here).
Questions? Comments? Keep in touch with me on FACEBOOK & INSTAGRAM!
—
Products provided for an honest review.
REVIEW: Nicole by OPI Modern Family Collection (as previewed here)
(Press samples provided for review.)
Hello! Today I am excited to show you the Nicole by OPI and Modern Family collaboration. Together, they came up with fourteen (yes, you read that right - FOURTEEN!) nail colors with witty and "punny" names. To all you Modern Family fans, get ready! ;)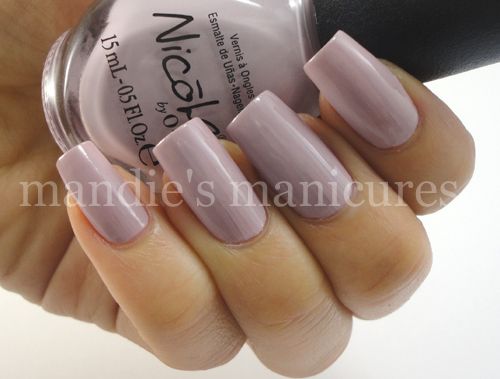 Am I Making Myself Claire? is a muted lilac creme. It appears to be almost gray, but with a subtle purple tint to it. This is just two thin coats.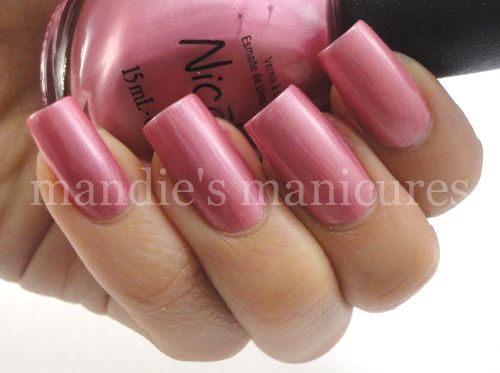 I usually avoid frost-finish polishes because of the usual streaky application, but I do declare that I Do De-Claire! (see what I did there? bahaha) has a wonderful, non-streaky formula. This girly rose-mauve frost is just perfect in two coats!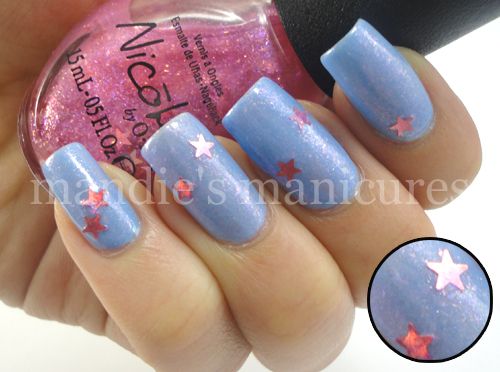 She's Lily Something is the polish that I was most excited to try out because of the star glitter. Unfortunately, the stars are extremely difficult to get out of the bottle, so "fishing" is definitely required. On the other hand, I don't mind that the stars don't come out because the shimmery pink-tinted base alone adds a new dimension to the base color! This is three coats of She's Lily Something using the "dabbing technique" over Stand by Your Manny (which I will show you three pictures down).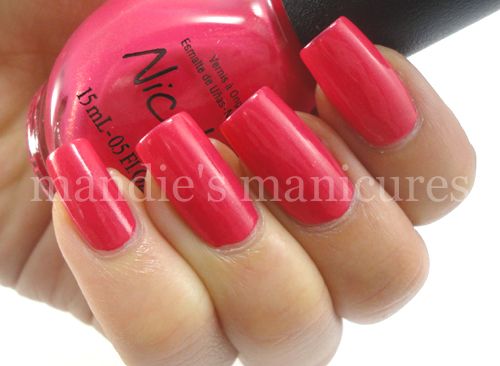 A Like-Haley Story… is a stunning fuschia creme with a pink shimmer. I took so many photos of this polish, and could not get the shimmer to show up, but you can slightly see it in the bottle. This is two coats for full coverage.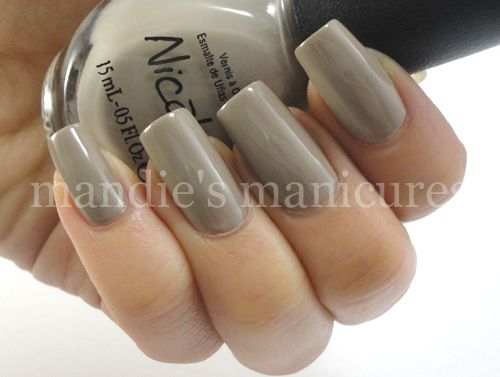 My Jay or the Highway! is a simple taupe creme. Formula is a bit watery, so use thinner coats to avoid flooding your cuticles. I used three coats here.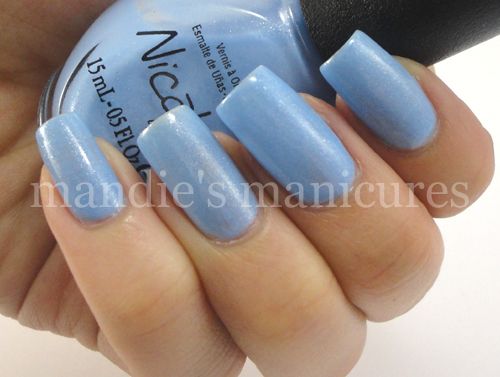 Stand by Your Manny is a dusty baby blue with a silver shimmer. I really like this color, but boy, I found the application of this polish to be quite wonky. I don't know what was going on, but no matter how long I waited for the polish to dry between coats, the previous coat kept getting dragged up by the next. I needed to use four coats to cover up all the bald patches caused by the dragging. Pretty color, bad formula.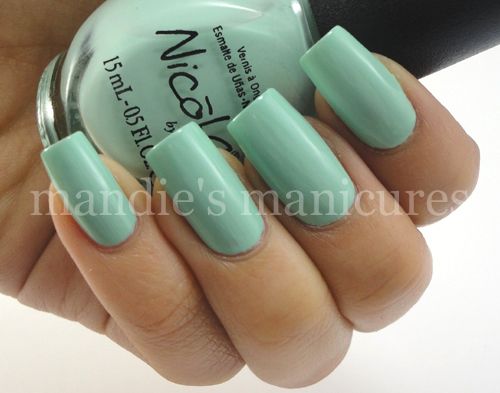 Okay, I just love minty green cremes, so it's a given that I love Alex by the Books. This is three coats.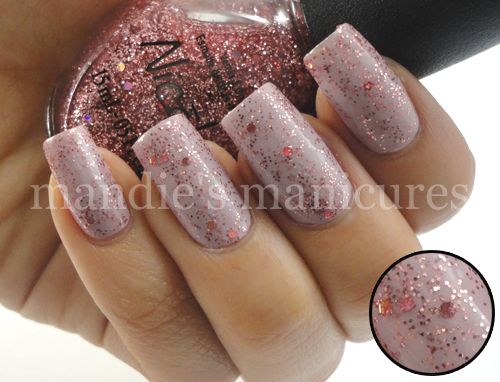 Haley Good Lookin' is a clear base with a mixture of pink hex glitter in two sizes. There are also some iridescent larger hex pieces in there as well that reflect nicely in the light. I layered one coat of Haley Good Lookin' over Am I Making Myself Claire?, which was shown at the beginning of this post.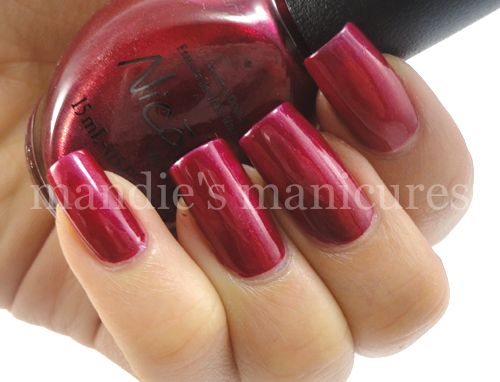 Basking in Gloria is a rich and bold frosty raspberry color. I used two coats.
Luke of the Draw is a black jelly base with silver glitter. I was expecting complete coverage since this is a black jelly, but even after three coats, you can see my bare nails through the polish. I suggest layering this over a black creme.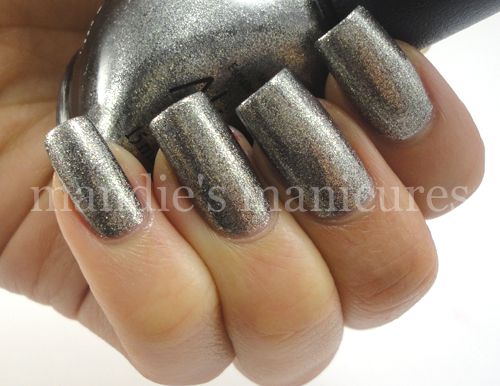 A Phil's Paradise is an intense, charcoal gray metallic polish. I love this! Three coats here.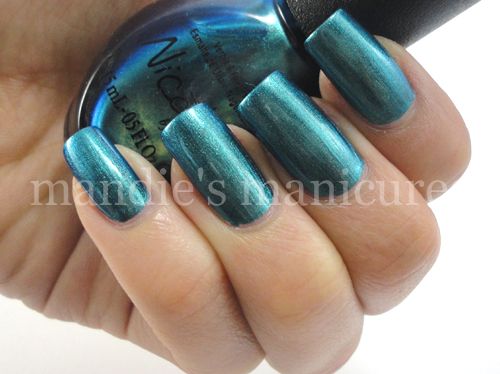 Candid Cameron is an amazing duo-chrome polish in blue and green. You absolutely need to see this in person at various angles! This is two coats.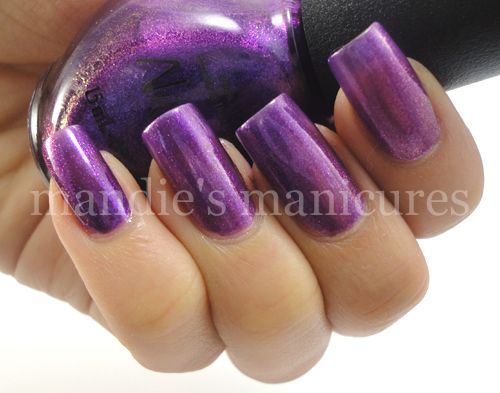 Back in my Gloria Days is a beautiful purple with a bronze shimmer. This is the most unique color of this collection (and when I say unique, I mean I don't have anything like it in my stash!). This is a must-have in my opinion! Two coats.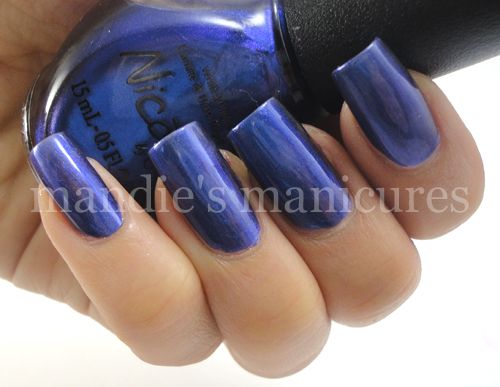 What's the Mitch-uation? is a frosty midnight blue. Another georgeous, intense color! Two coats.
Whew! So what did you think of these colors? My top picks are Alex by the Books, Candid Cameron, A Phil's Paradise, and Back in my Gloria Days.
Modern Family lacquers are available now for $7.99 each at retailers including select Walmart, Target, CVS, Rite Aid, Kmart, Kroger, ULTA, H-E-B, Meijer and Duane Reade locations. In Canada, this line will be available for $10.99 each at Shoppers Drug Mart, Walmart Canada, Jean Coutu, Loblaw, and London Drug.
Don't forget to keep in touch with me on Facebook and Instagram!
—
Product samples provided for an honest review.