REVIEW: Zoya Bubbly Collection for Summer 2014
(Press samples provided for review.)
Gurhgshzkigj! Sorry, I am having trouble communicating because I am drooling over how beautiful the Bubbly collection is! ;) Zoya never fails to make me ooh and ahh over their polishes. Last time I showed you swatches of the creme Tickled collection and today I would like to share with you how amazing the cremes can look when topped with their complementary glitter polishes in the Bubbly set.
Be sure to check out my previous post to get an idea of how the cremes look alone. Now it's time to glitter!
All swatches below are shown in one coat layered over the creme polishes with no top coat. These glitter polishes do build up nicely, so if you prefer to wear them alone, you can use two to three coats for full coverage. Without the base color, the glitter polishes have a jelly quality with tons of glitter swimming inside.
This is Jesy layered over Rocha. This is an orange jelly base with micro holographic glitter and larger iridescent hex glitter.
Alma is a golden yellow tinted base with the same glitter combination as in Jesy. Here I have Alma layered over Wendy. Wendy is a salmon pink, and adding Alma created an orange shade. The layering possibilities are endless and I am pleasantly surprised with how a simple glitter topper can enhance a simple pink creme!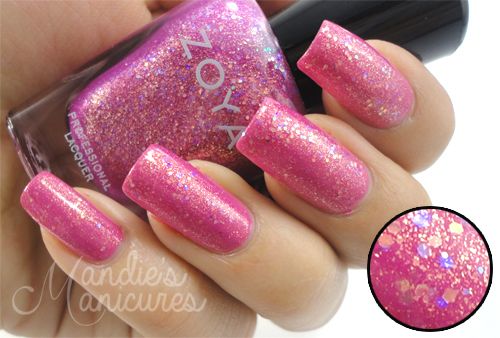 Binx is a fuchsia jelly polish with a mixture iridescent pink and blue hex glitter. I have Binx layered over Rooney. Take a look at the macro to get an idea of how much glitter I was able to get on my nails with just one coat.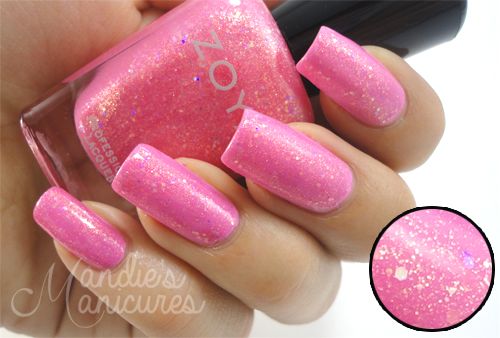 Harper is a frosty pink base with the same holographic glitter goodness. It blends in with Kitridge here, so I would suggest layering Harper over a different shade of pink for more contrast.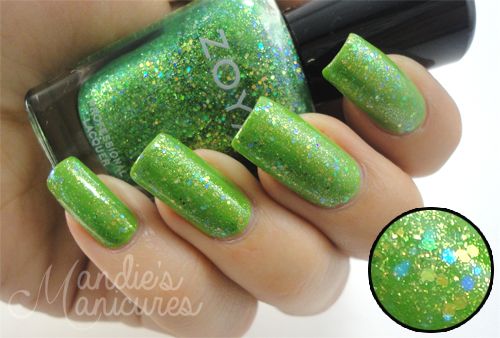 Stassi is such a beautiful emerald! I love how the glitter appears blue and gold (go bears!) in this base. This is simply dazzling layered over Tilda!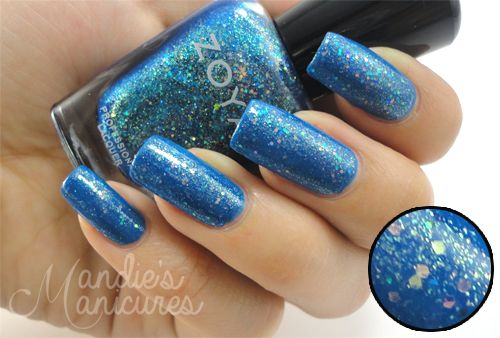 Muse is an intense deep blue that resembles the galaxy with millions of stars and planets swirling around. I love this combination of Muse over Ling. They are both meant to be together. <3
Have I got ya hooked? ;) The Bubbly and Tickled collection are both available on the Zoya website for $54/set. You can also purchase individual shades for $9 each. My must-haves from this set are Stassi and Muse!
That's it for today! See you in the next post. :)
Keep in touch with me on Instagram!
—
Disclosure: Products provided for an honest review.