REVIEW: Zoya Tickled Collection for Summer 2014
(Press samples provided for review.)
Summer is approaching us very quickly! The days are getting warmer and definitely longer. Let's get ourselves ready for the season by pampering our fingers and toes with some fun, summery colors! Today I have six creme polishes from Zoya's Tickled collection. I will also share swatches of the Bubbly collection in a later post. You won't want to miss that because the two collections really complement each other so well. ;)
All swatches below are shown with two coats of polish and no top coat. They are incredibly glossy on their own, but you should, as always, use a top coat for a long-lasting manicure.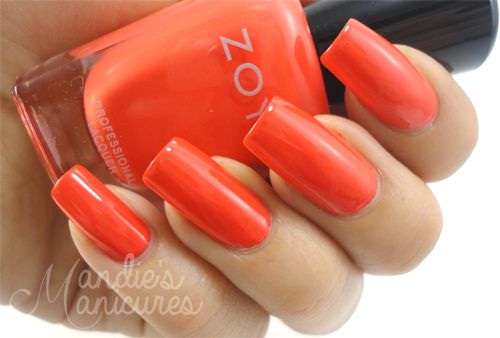 Allow me to introduce to you, Rocha. This is a fiery orange-red creme that is highly pigmented. This is such a fierce color that perfectly resembles the burning sun as it sets late in the day. Beautiful!
Wendy is best described as a salmon pink. It takes on more of a muted pink and is on the edge of being called coral, but not quite. If you are someone who avoids "girly pink" shades, but still want to wear something that looks almost pink, this one is for you!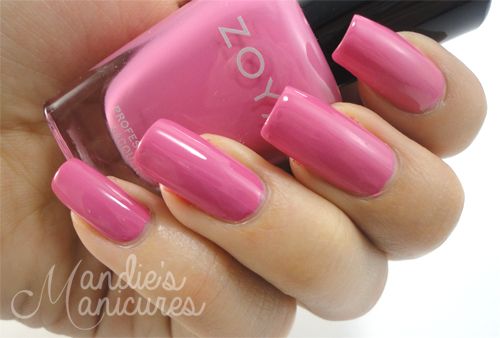 Rooney is a gorgeous orchid creme. If you are following the trend of the color of the year, you will want to wear this shade! I love how classy it looks.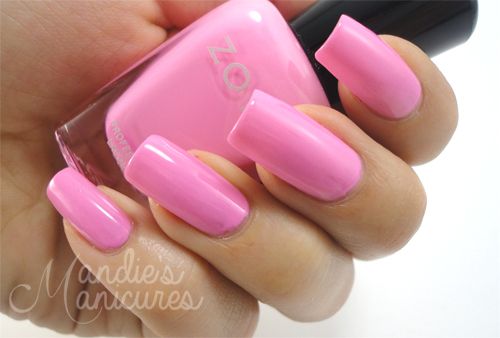 Kitridge is the girly sister of Wendy. This bubblegum yum-yum pink creme is perfect for showing your extra feminine side this summer. It is actually quite bright in person and appears almost neon!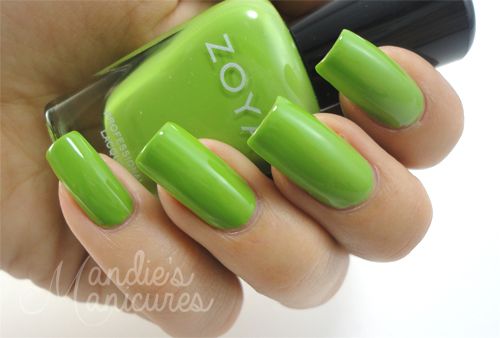 Tilda, I love thee! This crisp apple green creme is a must-have for me! (Oh, look, I rhymed!) I love how funky and playful this shade is. Would this color be work appropriate? ;)
And finally, meet this intense deep-sea blue creme, Ling. I can't wait to show you how Ling looks with her glitter sister in the Bubbly collection. As with all polishes in this collection, the formula is smooth with a great consistency for a flawless application. <3
Each polish retails for $9/bottle. You can also purchase the entire collection for $54 on the Zoya website. I adore each of these creamy shades. Which ones are your favorites?
That's it for today! Keep in touch with me on Instagram!
—
Disclosure: Products provided for an honest review.