WATCH OVER ME
SoFlaJo Watch Over Me
Nicole by OPI Kissed at Midnight
Hey hey! :) Today I have a quick NOTD for you. This is a glitter gradient manicure with SoFlaJo's Watch Over Me as the base color.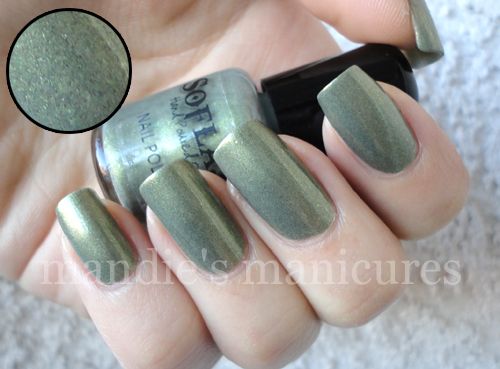 Watch Over Me is an olive green polish laced with a golden shimmer. In the photo above, I used three coats for opacity. Application is smooth and non-streaky. This polish was created by the talented Jody from SoFlaJo to raise money for the Newtown Animal Center in memory of Catherine Hubbard. 100% of profits from this polish will be donated to the shelter.
To complement the golden shimmer, I decided to top off the manicure with a gold glitter gradient using Nicole by OPI's Kissed at Midnight from the Selena Gomez Collection. I will be reviewing this glitter and the other polishes in an upcoming post.
And to end this post, here's macro shot just for fun. :)
Each full-sized bottle of Watch Over Me is $10. Click here for ordering details.
—
Products provided for review.