REVIEW: Nicole by OPI Modern Family Collection (as previewed here)
(Press samples provided for review.)
Hello! Today I am excited to show you the Nicole by OPI and Modern Family collaboration. Together, they came up with fourteen (yes, you read that right - FOURTEEN!) nail colors with witty and "punny" names. To all you Modern Family fans, get ready! ;)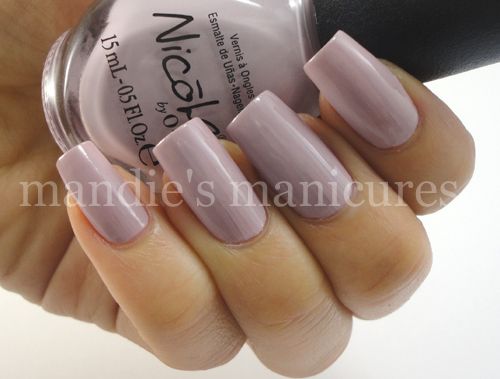 Am I Making Myself Claire? is a muted lilac creme. It appears to be almost gray, but with a subtle purple tint to it. This is just two thin coats.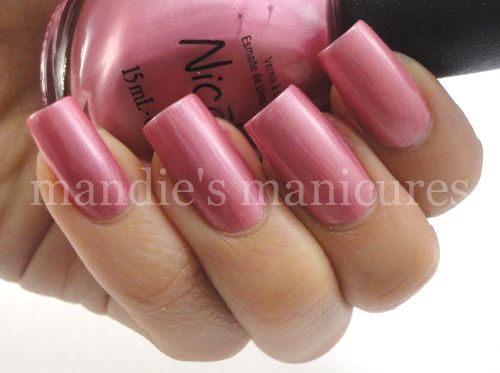 I usually avoid frost-finish polishes because of the usual streaky application, but I do declare that I Do De-Claire! (see what I did there? bahaha) has a wonderful, non-streaky formula. This girly rose-mauve frost is just perfect in two coats!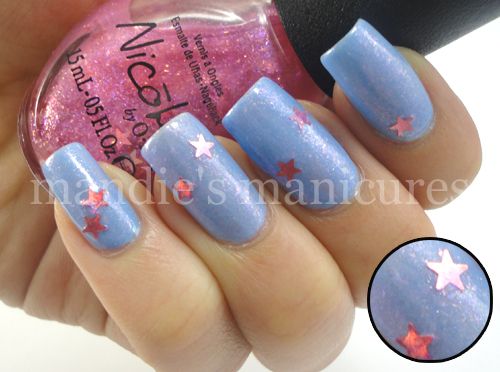 She's Lily Something is the polish that I was most excited to try out because of the star glitter. Unfortunately, the stars are extremely difficult to get out of the bottle, so "fishing" is definitely required. On the other hand, I don't mind that the stars don't come out because the shimmery pink-tinted base alone adds a new dimension to the base color! This is three coats of She's Lily Something using the "dabbing technique" over Stand by Your Manny (which I will show you three pictures down).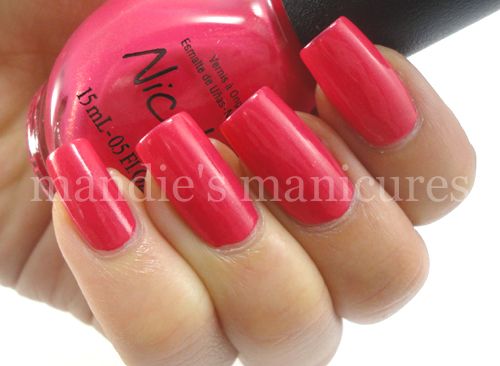 A Like-Haley Story… is a stunning fuschia creme with a pink shimmer. I took so many photos of this polish, and could not get the shimmer to show up, but you can slightly see it in the bottle. This is two coats for full coverage.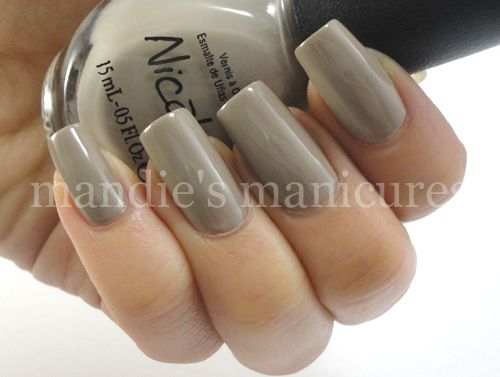 My Jay or the Highway! is a simple taupe creme. Formula is a bit watery, so use thinner coats to avoid flooding your cuticles. I used three coats here.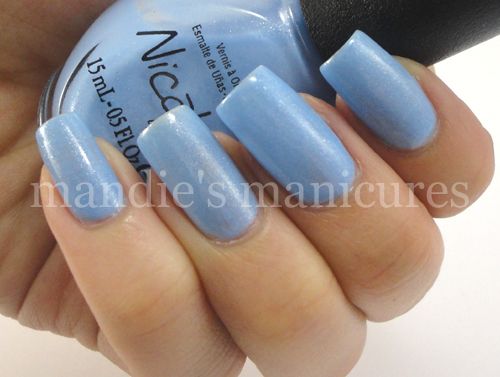 Stand by Your Manny is a dusty baby blue with a silver shimmer. I really like this color, but boy, I found the application of this polish to be quite wonky. I don't know what was going on, but no matter how long I waited for the polish to dry between coats, the previous coat kept getting dragged up by the next. I needed to use four coats to cover up all the bald patches caused by the dragging. Pretty color, bad formula.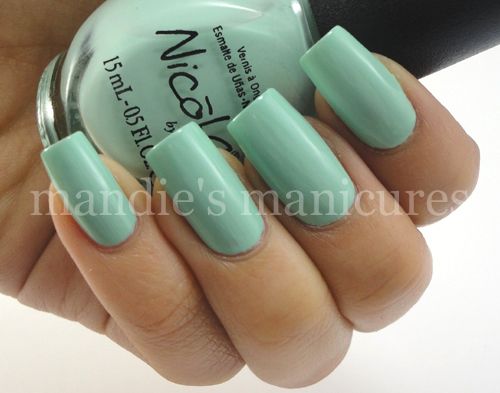 Okay, I just love minty green cremes, so it's a given that I love Alex by the Books. This is three coats.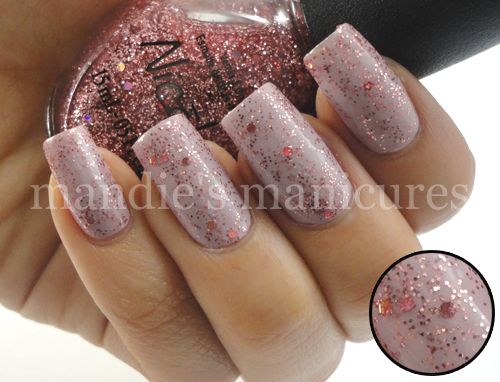 Haley Good Lookin' is a clear base with a mixture of pink hex glitter in two sizes. There are also some iridescent larger hex pieces in there as well that reflect nicely in the light. I layered one coat of Haley Good Lookin' over Am I Making Myself Claire?, which was shown at the beginning of this post.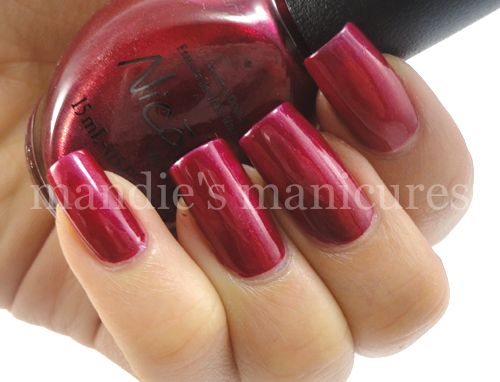 Basking in Gloria is a rich and bold frosty raspberry color. I used two coats.
Luke of the Draw is a black jelly base with silver glitter. I was expecting complete coverage since this is a black jelly, but even after three coats, you can see my bare nails through the polish. I suggest layering this over a black creme.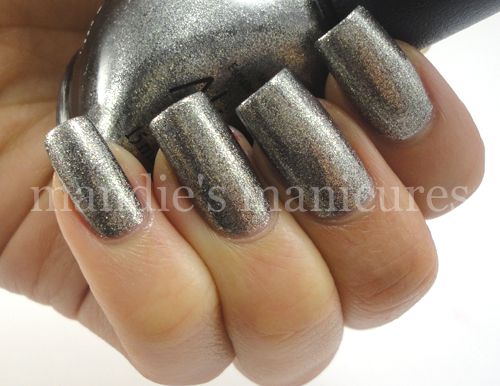 A Phil's Paradise is an intense, charcoal gray metallic polish. I love this! Three coats here.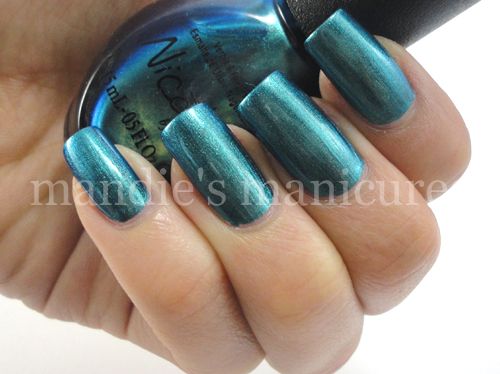 Candid Cameron is an amazing duo-chrome polish in blue and green. You absolutely need to see this in person at various angles! This is two coats.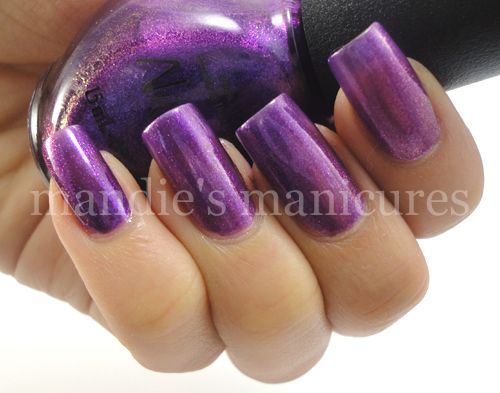 Back in my Gloria Days is a beautiful purple with a bronze shimmer. This is the most unique color of this collection (and when I say unique, I mean I don't have anything like it in my stash!). This is a must-have in my opinion! Two coats.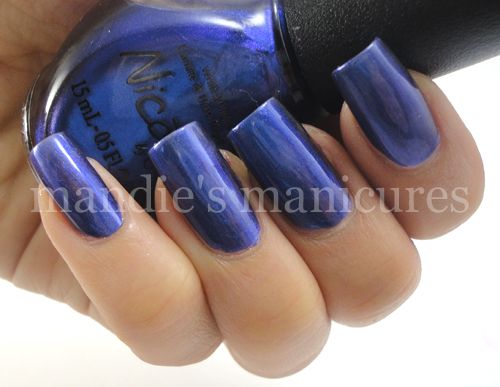 What's the Mitch-uation? is a frosty midnight blue. Another georgeous, intense color! Two coats.
Whew! So what did you think of these colors? My top picks are Alex by the Books, Candid Cameron, A Phil's Paradise, and Back in my Gloria Days.
Modern Family lacquers are available now for $7.99 each at retailers including select Walmart, Target, CVS, Rite Aid, Kmart, Kroger, ULTA, H-E-B, Meijer and Duane Reade locations. In Canada, this line will be available for $10.99 each at Shoppers Drug Mart, Walmart Canada, Jean Coutu, Loblaw, and London Drug.
Don't forget to keep in touch with me on Facebook and Instagram!
—
Product samples provided for an honest review.
REVIEW: alessandro - Peachy Cinderella
(Press sample provided for review.)
Hello lovelies! Today I have a nail polish from a new brand (new to me) to introduce to you. alessandro is one of the leading luxury nail polish and hand care brands in Europe that has officially crossed the ocean to launch alessandro's 99 fabulous shades of nail color (and more) in the USA. I am wearing alessandro's Peachy Cinderella which is a coral/salmon creme.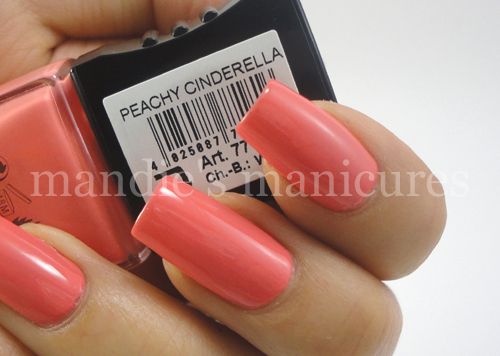 I only needed to use two thin coats for full coverage. The application of this flawless formula is perfect! It is non-streaky and dries to a glossy finish.
The thing that caught my attention right away is the ergonomics of the bottle. (Is there such a thing as ergonomics for a nail polish? Haha!) The sides are curved in so that your thumb and index finger fit comfortably. There are also some ridges on there so that your fingers don't slip while painting! Well, that's what I think they are there for. :)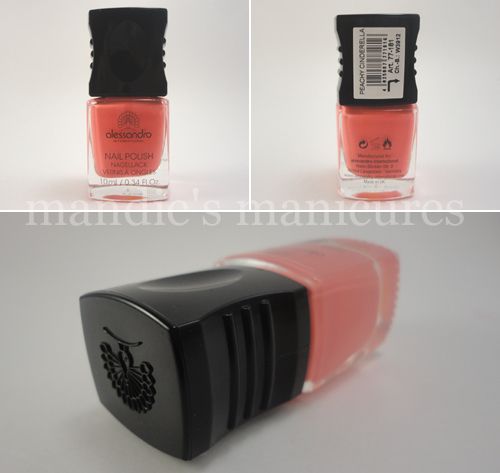 Isn't the bottle shape pretty?
There are even more colors on the alessandro website (here), so be sure to check them out! Each bottle retails for $12.
What do you think? Do you like this coral creme polish?
Talk to me on Facebook and Instagram! :)
—
Product provided for an honest review.
REVIEW: Milani Color Statement Lipsticks - Naturals & Browns
(Press samples provided for review.)
Hey, hey! Today I have the remainder of the Color Statement lipsticks from Milani to show you. These are the natural and brown shades. The natural shades really add a bit of color to make your lips look smooth and healthy! I really was not expecting to find any of these shades compatible with my skin tone, but to my surprise, I ended up loving most of them. It just goes to show you that you've gotta try a color before you decide whether or not you like it!

Naturally Chic (25) is my favorite! This pinkish nude cream lippy makes my lips look so healthy! I have pale lips and this simple lipstick really helps to brighten up my face. 
Nude Creme (26) is as the name says - a nude cream, haha. It's a bit too light for me.
Dulce Carmelo (27) is a very light pink with a pearl finish. This is another color that is easy to wear on a daily basis. The pearl glow gives the illusion of plumper lips. ;)
Teddy Bare (29) is close to my actual lip color. It helps even everything out for me. Would definitely wear this again!

Candied Toffees (30) is a milk chocolate brown metallic lippy. It's much too dark for me, but I will definitely use this to mix with another color to my liking.

Bronze Beauty (31) is a brown lippy with an intense bronze shimmer! Shockingly enough, I like the shimmer in this lipstick quite a bit!

D'Oro (36) is a golden metallic. It's close to a sandy color, but has a stunning gold shimmer. This does not work well on me unfortunately.

Chocolate Berries (37) sounds delicious, huh? It's a deep brown with reddish hues. Can I pull this off? Perhaps, but I would need to blotch the color a bit to lighten it before I go outside!
Double Espresso (38) is the darkest brown of this set. This is a pearl-finish lippy. I love the intensity of the color, but it's much too dark for me.
For the first four lipsticks shown, I used Milani's Color Statement Lipliner in Spice (09) to line my lips and for the remaining colors, I used Cocoa (10). These liners are a must to prevent your lipstick from feathering and outlining your lips prior to lipstick application results in a crisp and clean look.
I really like the lighter tones in this set, but the deeper browns were much too dark. Which ones would you wear?
Milani's Color Statement Lipsticks and Lipliners are available at CVS, Target, Walgreens, Walmart, and KMart. You can also find them on the Milani website (here).
Don't forget to keep in touch with me on Facebook and Instagram!
—
Product samples provided for an honest review.
REVIEW: Nicole by OPI CVS Exclusives (as previewed here)
(Press samples provided for review.)
Hello hello! :) Today I have seven CVS-exclusive polishes from Nicole by OPI to show you. This collection has four cremes and three frosts/metallics for you to enjoy.
I Sea You and Raise You is a rich, sky blue creme. I used two coats here. Smooth and flawless application!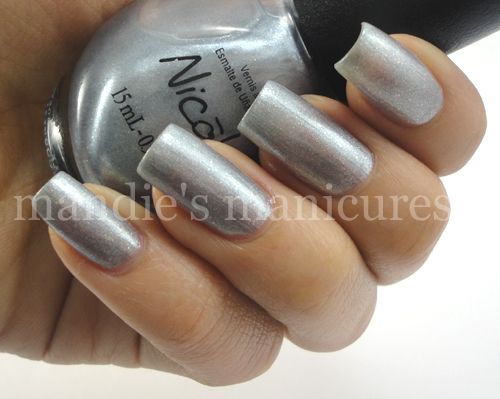 Always a Silver Lining is a nice silver with bits of glitter sparkles. It can be streaky, so you should use a light hand when applying this polish. I used three coats.
Don't Overpink It is a creme-jelly piggy pink. I say jelly because the first two coats are quite sheer, but the third coat covers up the nail lines. Very cute color!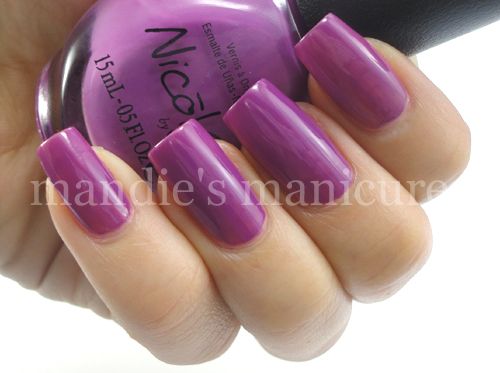 Feeling Grapeful is another creme-jelly polish. This vibrant orchid polish is a must-have! I used two coats.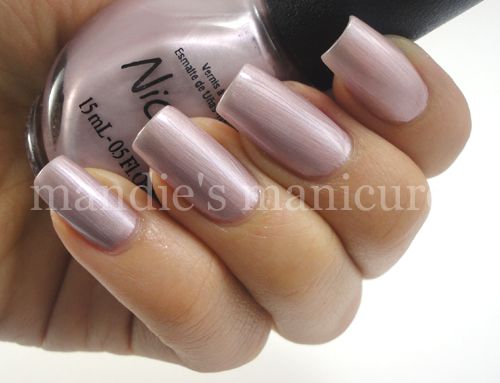 A Pinker Shade of Pale is a grayish pink frost. I like the subtlety of this color, but the formula is just so streaky! Two coats here.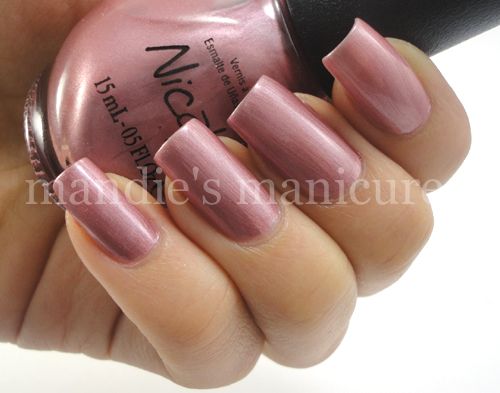 Personally Speaking… is a rosy metallic. Again, since it's a frosty polish, application can be streaky. I used two coats.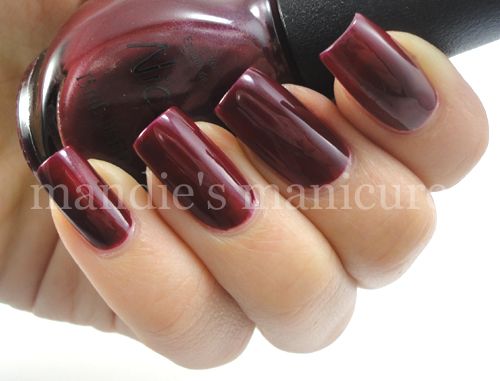 Marooned in Paradise is a sexy, vampy maroon creme. I absolutely love this color on shorter nails - very chic! I used two coats here.
These new CVS-exclusive shades are available now for $7.99 each at select CVS locations nationwide.
What are you favorites from this collection?
Keep in touch with me on Facebook and Instagram!
—
Products provided for an honest review.